FAM TRACKS
FILM - In the Film Track, we're going to help you discover your unique creative voice through visual storytelling. You'll be learning the fundamentals of screenwriting, producing, directing, cinematography, sound recording, post-production/editing, and finally, how to effectively share your creations with the world. We'll be working in small teams to create short films, docs, and/or social media video campaigns. You'll be equipped with powerful tools of the trade and learn how to partner with the Holy Spirit in creating compelling content that nourishes, awakens, and excites.
ACTING – This acting intensive is designed by Diane Venora, a seasoned professional actress with decades of experience in the Entertainment Industry. She will be partnering with ILA FAM to give artists the tools and techniques of body, breath, voice, movement, text analysis, attitudes, and the discipline required to become a serious, well trained, powerful and anointed actor. Craft is the point. This training is professional grade. Actors who have trained for two seasons in Los Angeles are currently working in musical theater, television series, independent film and national commercials. This intensive is for actors who are seriously focused and want to go to a whole new level in their craft. Be prepared for your craft and your life to be completely transformed.
MUSIC - The Music Track will focus on each artist producing an original song from pre-production through post. Working alongside incredible musicians and recording professionals you will be taken through all aspects of songwriting from; foundations in contemporary harmony to how to write a lead sheet, arranging, and then recording an original piece. Music track students will also have the opportunity to learn from some of the top session players in the world and hear from various industry professionals who will be coming in to share their journey's and decades of experience in the entertainment industry. Come ready and with expectation to bring your skills as a musician to another level and to fully come alive!
Head of Music Track
Jeremy Fowler & Emma Williams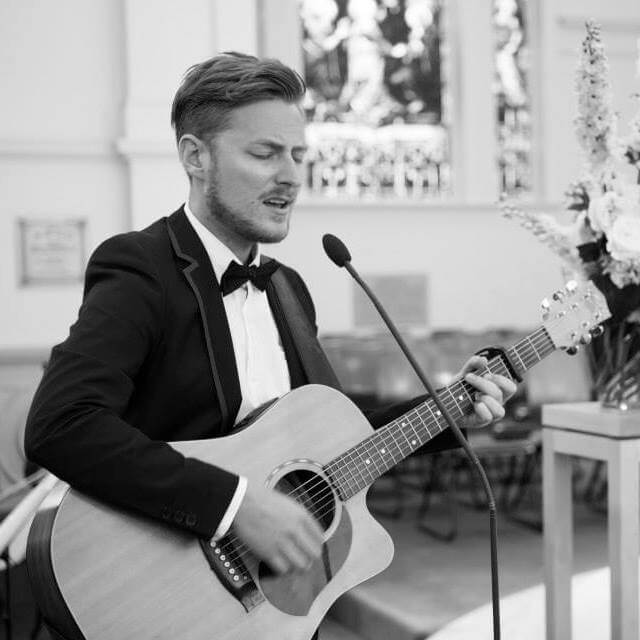 This recently-engaged power couple has decades of experience in the international music industry under their belts, and are gearing up to take the Los Angeles music scene by storm. An Aussie native, Jeremy is the founder and frontman of the band New Empire with which he toured for ten years. Their songs charted in eight countries, received over 20 million views on Youtube, and were used in settings as diverse as Korean dramas to the Olympic Games. Since leaving the band, Jeremy has been pursuing a career as a solo artist under the name 'Parisian', and has had placements in movies (My Big Fat Greek Wedding 2) and Spotify playlists (Mellow Pop – 270k followers).
England-born and South-African-raised, Emma has enjoyed many years as a professional drummer, playing at South African awards shows and on countless recordings, and is a SESAC award-winning songwriter. She attended Berklee College of Music where she graduated in 2018 with a degree in Drumset Performance and Songwriting. Since moving to LA a year ago she has been working professionally as a top-liner (writing lyrics+melody over tracks) and custom songwriter. Jeremy and Emma are part of Expression 58, and serve on the worship team there. They are both passionate about creativity and making art that is authentic and full of light. They are so excited to impart everything they've learned to this year's students, and dive into the depths of identity and creativity together! It's going to get crazy!
Says Emma, "Songwriting is a funny thing. It is an amazing therapy, an amazing tool of discovery, a sometimes cringingly honest mirror of the condition of my heart. After years of writing songs, writing for assignments, writing for clients, writing for the wrong reasons, writing for the right ones… I have found myself back at the start – where creating is just breathing, and being, and being held. Songwriting is a process, and it's a messy one! And you know what, that's okay. We're already loved, we've already made it; and yet we are let in on the process of our own creation, and given a say in defining the culture we live in. My dream is that students will walk away from this school with more answers, and also more questions; inspired to pursue and be pursued by inspiration itself; in love with themselves and their art and their world. Let's go there! And let's get messy!"
Iris After Hours - Episode 117 - Run the Race Premiere
Our ILA FAM school directors, Nathan and Sarah Kotzur interview the cast and crew of Run the Race at the Red Carpet Premiere, with producers Darren and Krista Moorman, who also teach at ILA FAM.
Iris After Hours - Episode 75 - Nathan and Sarah Kotzur
Nathan & Sarah Kotzur sits in the other side of the table as they share their testimony and heart for the arts through their film acting art and music school.